So where, exactly, is the section known as Doverhay, used for the Brighton & Hove Motor Club's Brighton-Beer Trial in 1933, and for the MCC's Lands End Trial (generally for motorcycles only) from 1932 to 1957 (and maybe later)?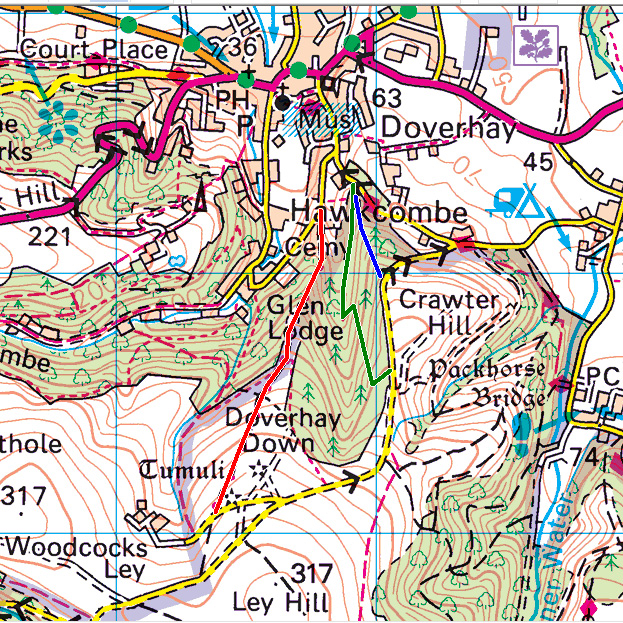 Is it:
Doverhay Road (USRN: 43786546), shown on the map above as a red line?
Bridleway WL19/17, shown on the map above as a green line?
Footpath WL19/16, shown on the map above as a blue line?
… or somewhere else in this area?
I've read lots of previous reports, including extensive correspondence in the MCC News of the Week back in May 2010, but nothing has been accurate enough to distinguish between the three tracks I list above. Can anyone help?